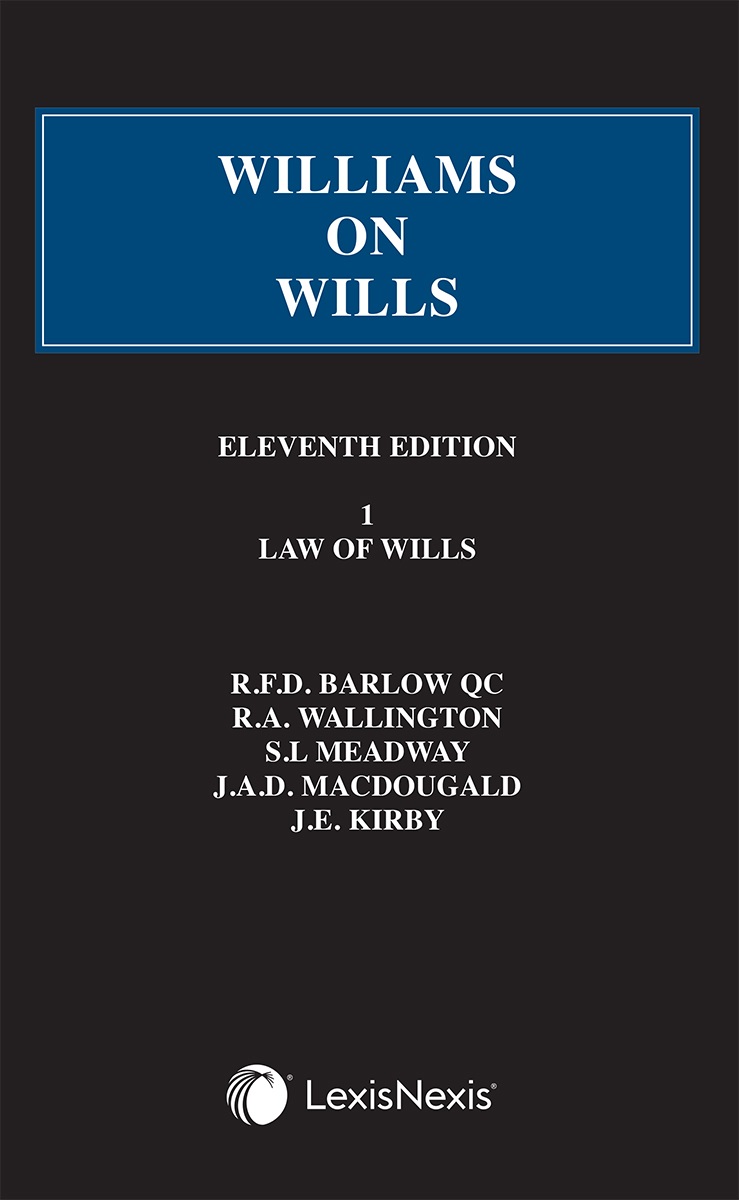 Williams on Wills
This content is unique to LexisNexis
Commentary
Williams on Wills covers every aspect of the modern law of wills and is the definitive practitioner textbook on this area of law.

This textbook is updated approximately every four years. Cumulative supplements are published approximately annually until the new main edition is published.

This online source covers all the commentary in Volume 1 of Williams on Wills. The precedents in Volume 2 are covered in the separate source: Williams on Wills Precedents.

The work has been consolidated to include the updated material from the 2nd Supplement to the 10th Edition which published in October 2018. In particular, there are a number of revisions and additions to the chapter on the Inheritance (Provision for Family and Dependants) Act 1975 as a result of several family provision cases, most notably Ilott v The Blue Cross and others. This case provides some guidance on the assessment of claims under the Act, the relevance of the testator's wishes, the meaning of 'maintenance' and the courts attitude to claims by adult children and the interest of charitable beneficiaries.

The law is stated as at 1 August 2018.
Contributors
| | |
| --- | --- |
| James A.D. MacDougald ;BA (York) of Lincolns Inn, Barrister | Editorial team member |
| R A Wallington , MA (Cantab) Barrister, A Bencher of Lincolns Inn | Editorial team member |
| R F D Barlow , MA (Oxon) One of Her Majesty's Counsel, A Bencher of Lincolns Inn | Consultant editor |
| Susannah L Meadway , MA (Oxon) of the Middle Temple and Lincolns Inn, Barrister | Editorial team member |