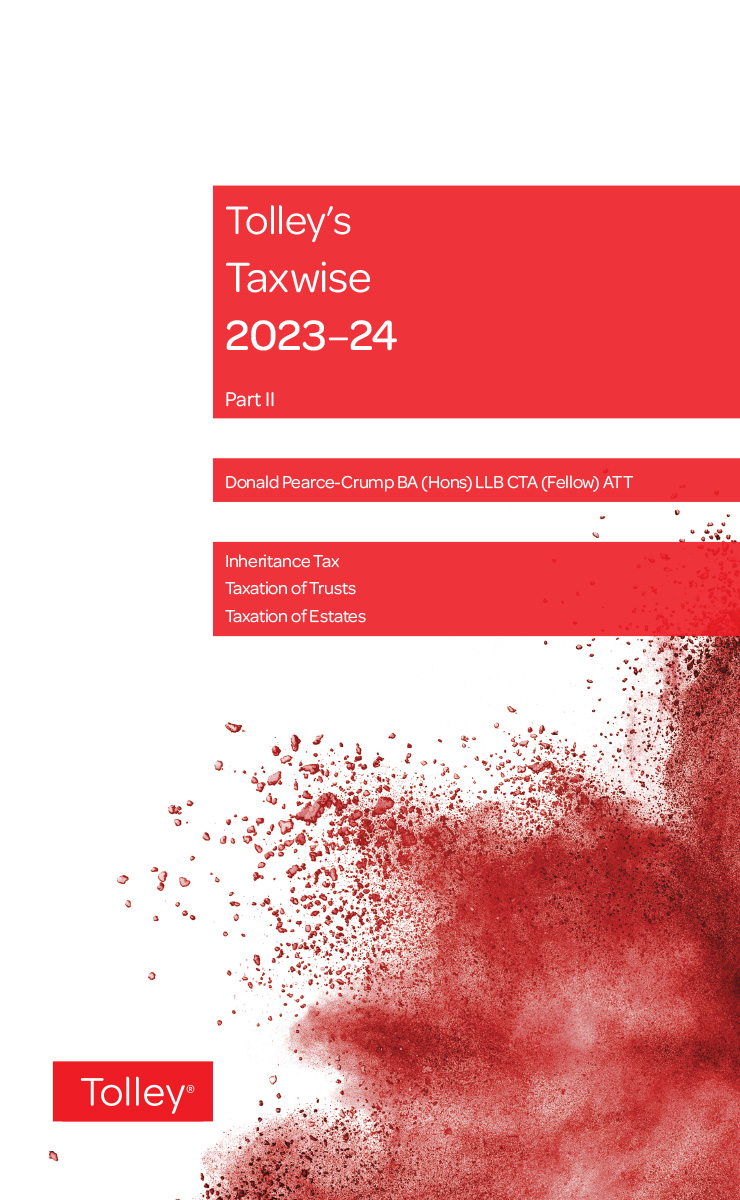 Tolley's Taxwise II 2023-24
This content is unique to LexisNexis
Commentary
Tolley's Taxwise Part II
Tolley's Taxwise is published as a two-volume set. These highly practical tax books offer expert guidance on how to approach real-life computations by providing all the relevant points from current legislation, case law and other official material. Both volumes include numerous worked examples with detailed explanatory notes enabling both tax practitioners and students to gain a thorough understanding of the relevant law and practice.

Tolley's Taxwise I and II are written by tax experts who are renowned not only for their technical skills but also for their ability to explain complex issues in simple terms. As tax practitioners and lecturers in taxation, the authors draw on their extensive knowledge of the UK tax system to include the most relevant worked examples with clear and detailed explanatory notes. Their unique skills are combined here with the UK's leading tax publisher to provide you with all the information you need in the most accessible format.

Taxwise II 2023-24 is required reading for tax practitioners and students sitting professional tax examinations. This volume covers Inheritance Tax and Taxation of Trusts and Estates. The 2023-24 edition has been fully updated to reflect the latest changes.