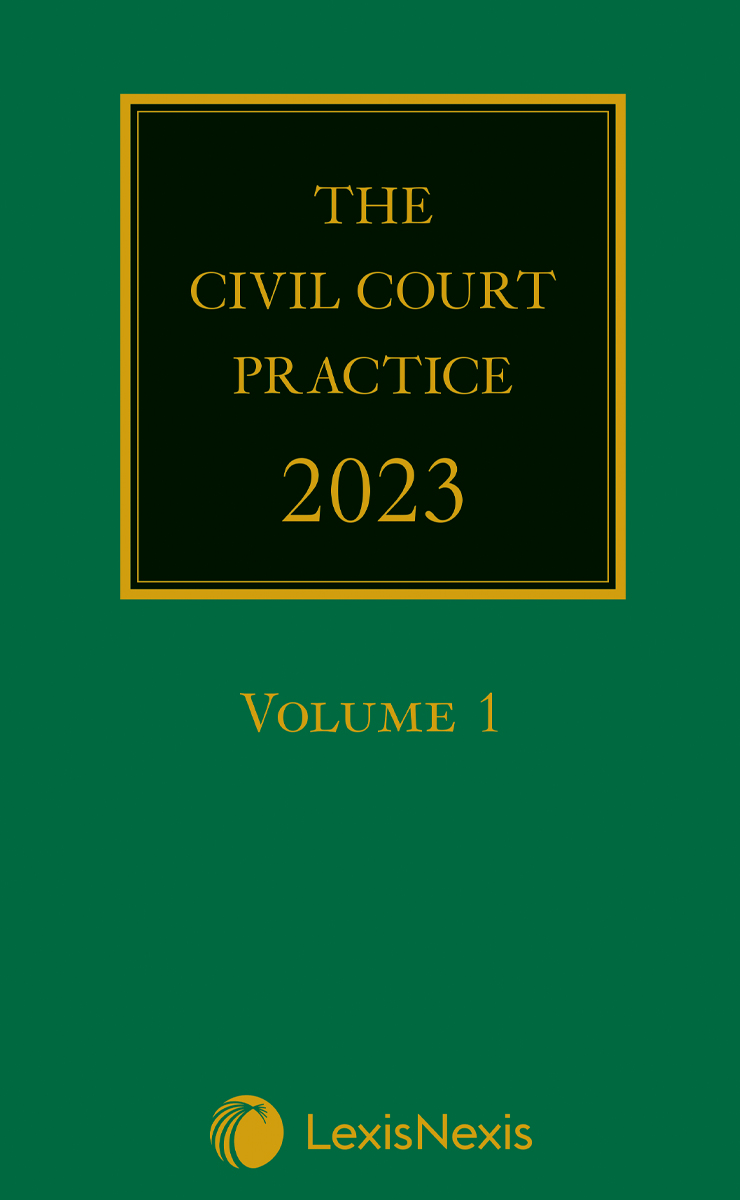 Civil Court Practice (The Green Book)
This content is unique to LexisNexis
Commentary
The full text of The Civil Court Practice (The Green Book), including commentary and all Pre-action Protocols, Court Guides, the Civil Procedure Rules 1998 with Practice Directions and authoritative guidance on practice and procedure in specialist jurisdictions. Content: Part I Procedure in the Civil Courts; Part II General Jurisdiction; Part III Special Jurisdiction of the Civil Courts.

SOURCE CURRENCY
October 2023

UPDATE INFORMATION

The text has been updated to fully incorporate all of the recent changes to the CPR and accompanying Practice Directions.

The rule changes are those included in the Civil Procedure (Amendment) Rules 2023, SI 2023/105, the Civil Procedure (Amendment No 2) Rules 2023, SI 2023/572 and the Civil Procedure (Amendment No 3) Rules 2023, SI 2023/788.

The changes to Practice Directions are taken from the 153rd to the 159th Updates to Practice Directions.

These statutory updates are accompanied by revised and updated commentary, with explanation, clarification and details of new cases decided.

Revisions to the King's Bench Guide (May 2023), the Chancery Guide (June 2023), the Guide to the Intellectual Property Small Claims Track (July 2023), the Senior Courts Costs Office Guide (July 2023), the Commercial Court Guide (July 2023), the Circuit Commercial Court Guide (August 2023) and the Administrative Court Judicial Review Guide (October 2023) have also been incorporated.