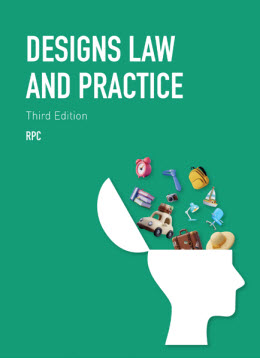 Sykes: Intellectual Property in Designs
This content is unique to LexisNexis
New edition for 2014

Intellectual Property in Designs is a comprehensive yet practical reference source for the various IP rights protecting designs. Providing guidance on individual circumstances where clients need to be advised about an infringement or the protection for a design, the title includes examples and illustrations of infringements and designs that are or are not protectable.

Written by an experienced IP author and practitioner, with contributions from foreign contributors, it covers UK and EU-wide law as well as other major jurisdictions such as the US and China. The law is stated as at May 2014.