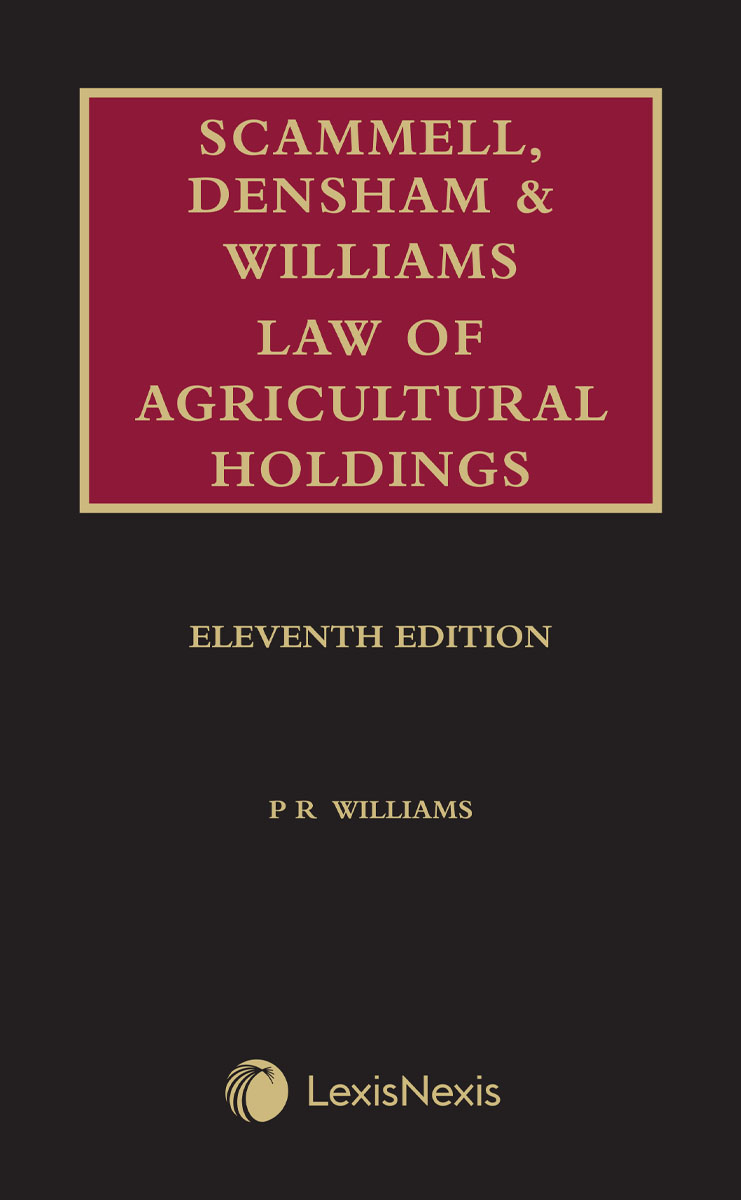 Scammell, Densham and Williams Law of Agricultural Holdings Precedents
Forms & Precedents
The eleventh edition of this definitive text provides practical analysis of the law of agricultural holdings in an authoritative and accessible manner.
Source Currency
11th Edition, February 2023
Written by leading practitioners, it is an indispensable reference to the law which will be helpful to lawyers, land agents and surveyors practising in this area.
Forms and precedents contained in this source are from the title
Scammell, Densham & Williams Law of Agricultural Holdings
(11th Edition).
For related title content see;
Scammell, Densham & Williams Law of Agricultural Holdings
(11th Edition)
here
Text is searchable and browseable with content interlinking. Other functionality includes:
-
edit
a Word version of a document
-
download
document to PDF, text or HTML
-
email
document
-
print
document