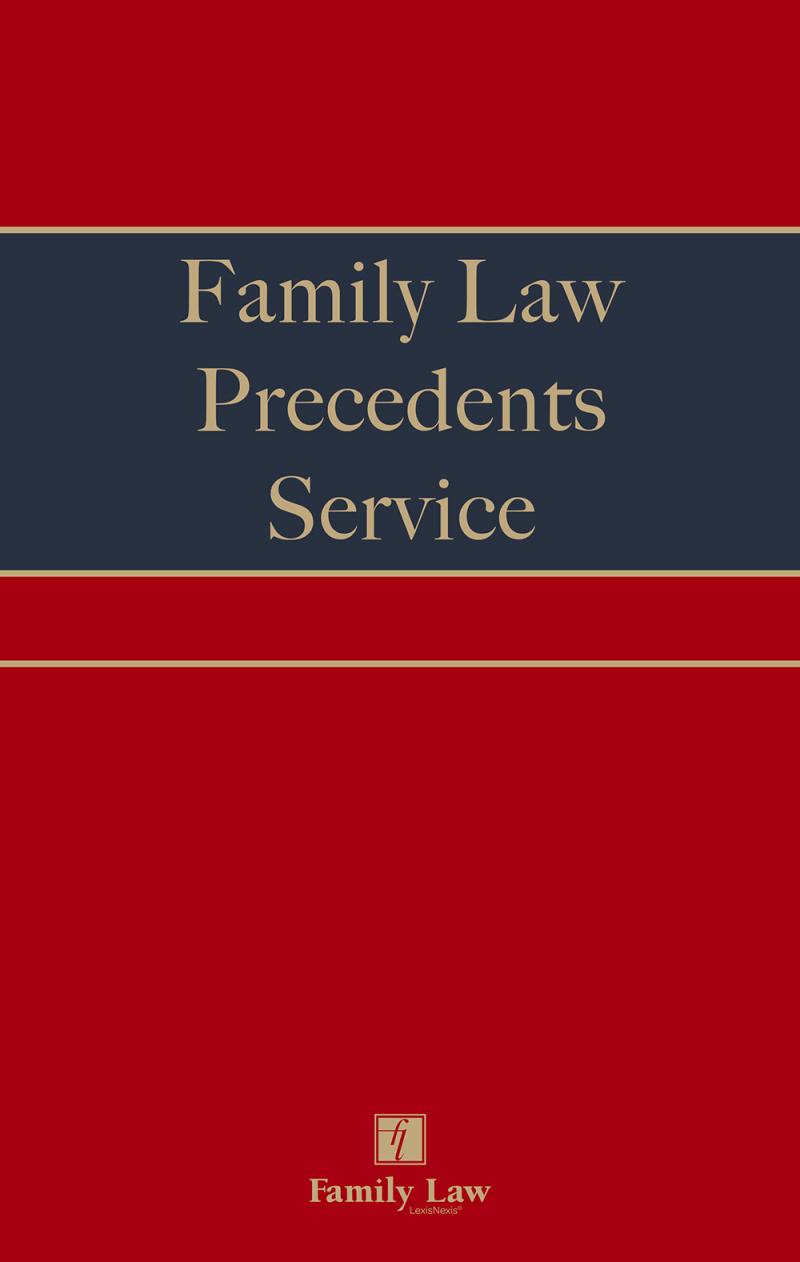 Family Law Precedents Service
This content is unique to LexisNexis
Forms & Precedents
Family Law Precedents Service is an exhaustive collection of precedents for applications and orders in respect of the most common - and many not so common - family proceedings is provided, together with a range of additional documents such as client care letters, declarations of trust and cohabitation agreements.
Source Currency
Issue 57, September 2023
Update Information
We have pleasure in enclosing Issue 57 to Family Law Precedents Service. This issue contains amendments to Divisions General, B (Further Applications in the Main Application); C (Financial Orders); D (Miscellaneous Applications); E (Children); F (Inheritance); G (Injunctions); H (Trusts of Land); I (Cohabitation); J (Experts); L (Appeals) and N (Protected Parties).