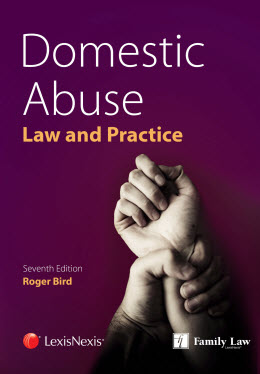 Domestic Abuse: Law & Practice
This content is unique to LexisNexis
CURRENCY: 8th Edition, November 2020

Roger Bird, Former District Judge

Domestic Abuse: Law and Practice is a comprehensive practitioner's guide to dealing with cases involving personal protection, harassment and domestic abuse, and contains, in one portable and easy-to-use volume, all the essential materials needed.

This new edition has been thoroughly revised and re-structured. It takes account of recent case-law and provides analysis of all important legislative and procedural developments, including the new measures contained in the Domestic Abuse Bill.

The text is supplemented by appendices containing key forms, precedents and statutory materials.

Domestic Abuse: Law and Practice is an invaluable practical guide written for solicitors, barristers, citizens advice bureaux and women's rights groups.