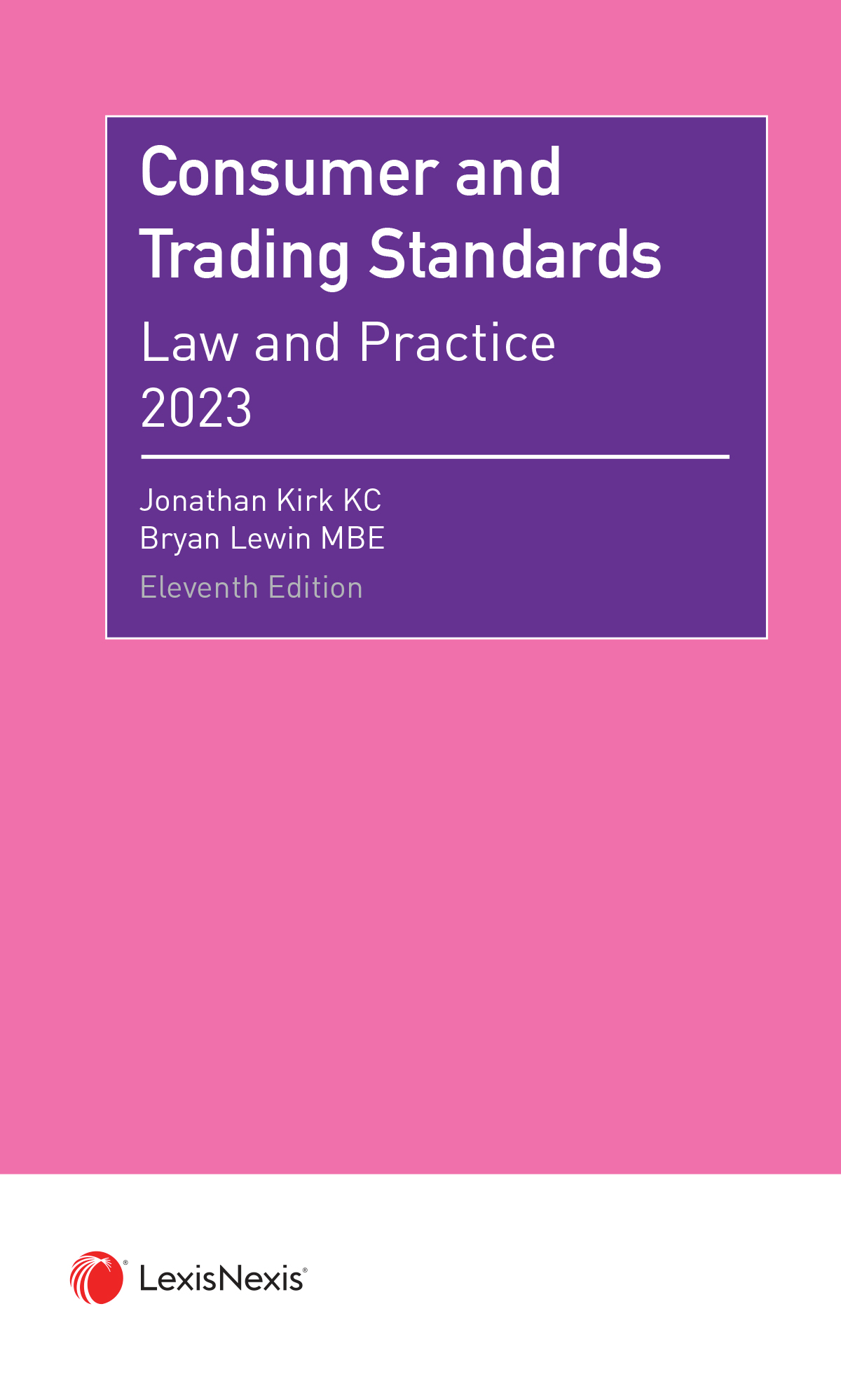 Consumer and Trading Standards Law and Practice 2023
This content is unique to LexisNexis
Commentary
CURRENCY:
The law is stated as at 05 November 2022
Consumer and Trading Standards: Law and Practice
is an authoritative and comprehensive guide for everyone involved in consumer, trading standards and regulatory law. This book covers the full range of work undertaken by consumer law practitioners, regulators, regulatory lawyers and trading standards officers in local authorities.
The user friendly text provides a clear and exhaustive analysis of the law including case-law and its application, wording of statutory provisions, together with expert commentary and analysis of the practical issues.
The eleventh edition has been fully updated and covers recent developments in this area of law including:


A new section dealing with the application of the General Prohibition in the Financial Services and Markets Act 2000 to consumer investments.


A new part dealing with the Financial Ombudsman Service and its operation in relation to the consumer credit jurisdiction.


Updates on time limits for commencing criminal proceedings following developments from the Bakers of Nailsea case.


Full analysis of local authority cross border jurisdiction following the Court of Appeal's consideration of Schedule 5 of the Consumer Rights Act 2015.


Continued and detailed analysis of changes in the law following Brexit.


Full updating of all new cases and statutes.


Consumer and Trading Standards: Law and Practice
covers the law in England, Scotland, Wales and Northern Ireland.