Biography
Published Works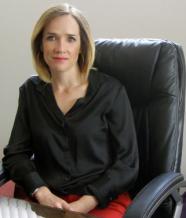 Contact details
591 3 38888561 / caroaguirre@basc.com.bo
External Links
Areas of Practice
In-house Advisor
Education
- Master in Corporate Legal Counseling and Fiscal Counseling, Escuela de Alta Dirección y Administr
- Diploma in Fiscal Management, PrivateBolivianUniversity, La Paz, 2004 – 2005.
- Diploma in Arbitration, La Paz Bar Association, diploma granted by La Salle Univeristy, 2010.
- Licentiate in Law, Bolivian Catholic University, La Paz, 2001.
Memberships
- La Paz Bar Association
- Bolivian Bar Association
- Club Español del Arbitraje
- IBA (member of the Young Council of the Latin American Regional Forum and country representative of the Young Lawyers Committee).